This is not an "all-inclusive" list of what we believe. However, this is an explanation of the basic, foundational beliefs that we hold in our Unity Point faith community. Above all, we hold that the Bible, God's inspired Word, is the ultimate guide for ALL of our beliefs, and for every situation in life.
Because we value relationships within our faith community, and because we recognize that we are each at a different place along the journey of our faith in Jesus, we hold to three important guiding standards regarding our beliefs:
1) In essential beliefs we have UNITY.
2) In non-essential beliefs we have LIBERTY.
3) In ALL beliefs we demonstrate LOVE.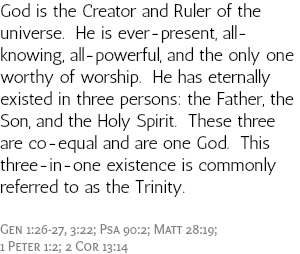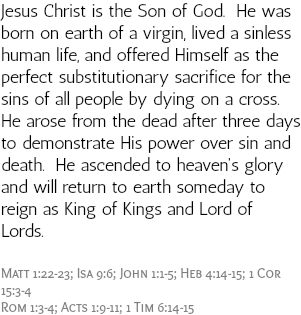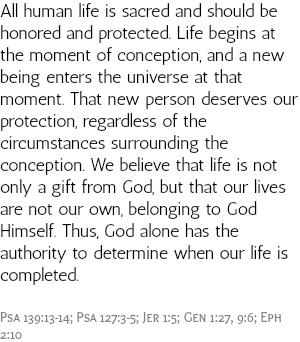 God designed men and women as distinct from each other, but complementary to each other. God designed the marriage covenant to be a union between one man and one woman. This union is representative on earth of the spiritual relationship that Jesus Christ (the bridegroom) has with His church (the bride).
As such, the marriage relationship is holy and eternal. The man and woman in marriage belong to each other and honor each other in this union. They also honor God and point people toward Him in how they live out their marriage covenant.
Gen 1:27, 6:19; Matt 19:4; Mark 10:6; Eph 5:22-33